So there is this "green revolution" going on on youtube meaning that if you support the people in Iran you should turn your channel icon in green. And I've been getting messages about it , asking me if I'm gonna do it and if I support the people in Iran (which, ofcourse, I do) and what do I think about all this and a few were asking what is the green movement about. So I just wanted to talk about it a bit because you may be used to me having very strong opinions on things and with this I honestly just don't know.
So this is what's going on … earlier this year in June the Iranian people voted on their presidential elections. And the battle was between the last president Ahmadinejad who basically rules a dictatorship-like regime in Iran … Iran is now a theocratic Islamic republic, meaning that God , or in this case Allah, is considered to be the supreme ruler and the Government operates on Islamic based principles .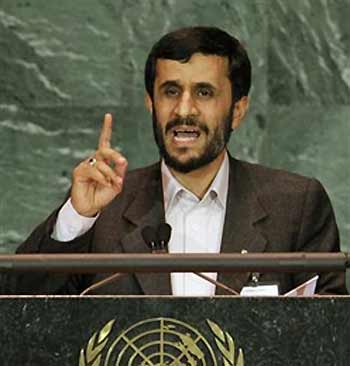 The second candidate for presidency was Mousavi who is a reformist and apparently the majority of Iranians who want to change the current theocracy into a democracy supported him.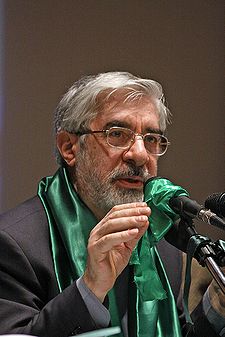 When Ahmadinejad won the elections, the result surprised everybody and it was concluded that the election were a fraud so the Iranians took the streets into a huge protest militating in support of Mousavi and democracy. But the law enforcements acted very aggressively and a lot of people were shot to death or beaten up or arrested. And this reminded me so much of the Revolution that took place in my own country back in 89. Anyway this is what the green movement is about … green was Mousavi's color for presidential campaign but it turned into a symbol of the fight for freedom and democracy and protest against the fraudulent elections. So of course I support Iran in this and as a humanist I strongly oppose the theocratic regime there.
BUT … there are also other things to consider. For instance, while Ahmadinejad always spoke very strongly against the United States, Mousavi declared that his foreign policy plan will focus on reducing tensions with other nations. This includes negotiating U.S. Which is not a bad thing but my main concern is that the sudden support shown for the green revolution may be not what it seems and that US may be more interested in Iran's nuclear weapons and oil and having another "pet government" there ... and less in the Iranian people . I mean, if you look at what happened in Afghanistan and Iraq , the people there were also promised freedom and in turned into a total different thing.
So this is what my concern is … I'm just afraid the this fight for freedom, which I'm certain is very genuine and our support for it, which is also genuine, might be misused.
Anyway, like I said, I am not sure about this, I just don't know ... so please share your ideas with me because I'm interested in what you're thinking, as for me the situation is far from clear. And again, I do support the Iranian people, democracy and freedom. Always.